Congratulations!
You've invested in a beautiful new interlocking brick driveway.  Now doesn't it make sense to extend that beauty all the way to your front door?
Unlock the charm of your home by having an interlocking brick walkway installed by Rooster Brick.  These sidewalk pavers will further enhance the beauty and curb appeal of your home and yard.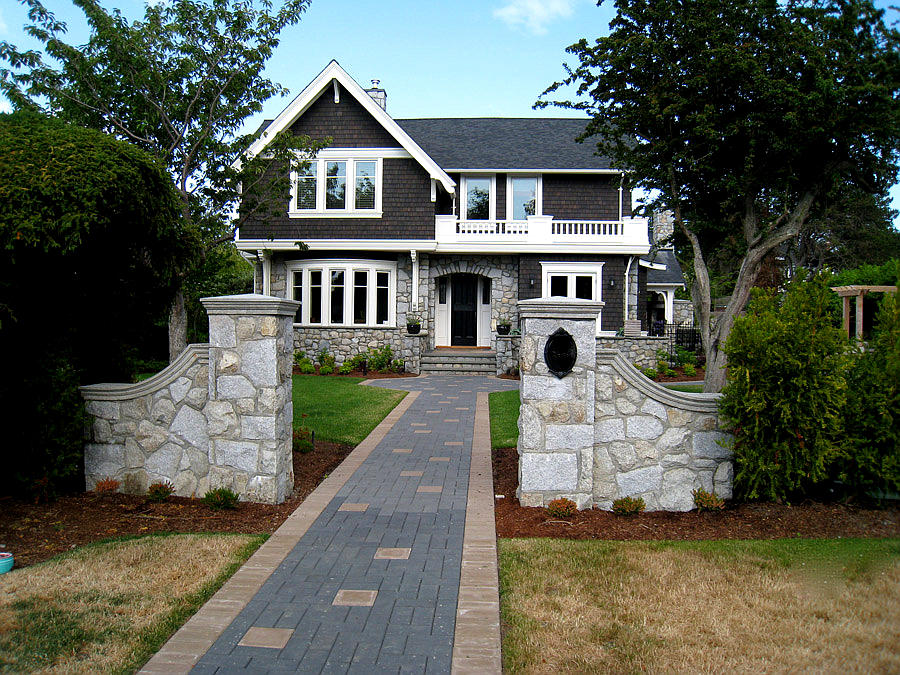 As your guests stroll up to your front door, they won't be able to help but notice your beautiful new interlocking brick walkway.  Your home and yard will look complete with a walkway that matches your driveway.
Walkway pavers are the extension of your driveway to your home.  They continue that feeling of pride from the moment you turn into your driveway to the moment you step in your front door.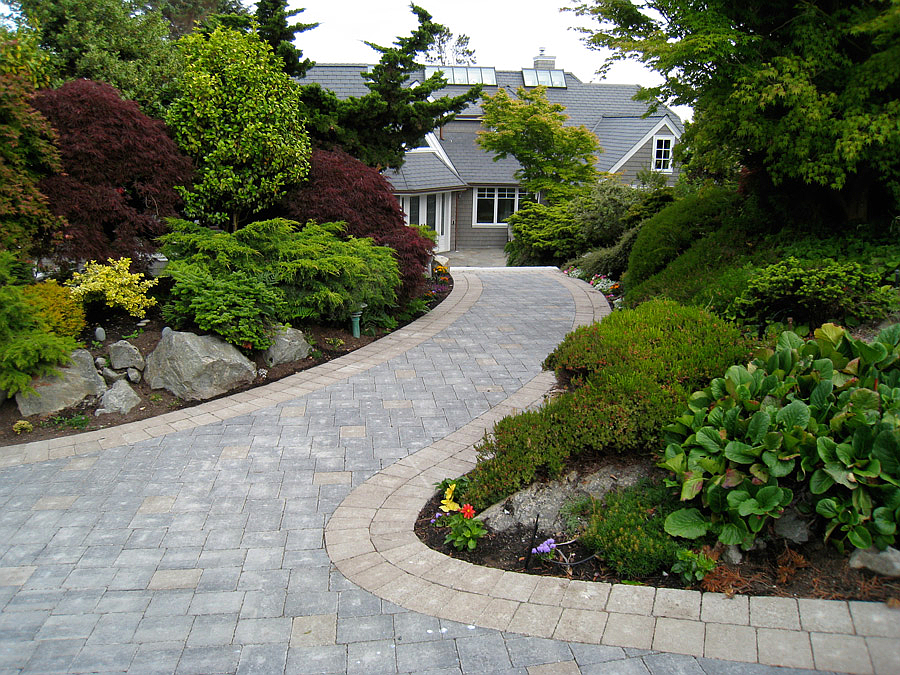 At Rooster Brick, each walkway is custom designed to our client's satisfaction.  We only manage a few projects at a time to ensure that we exceed your expectations.  Our pricing is competitive, and we'll provide you with references and addresses of projects we have worked on so you can personally verify the excellent quality of our driveway paving in Victoria.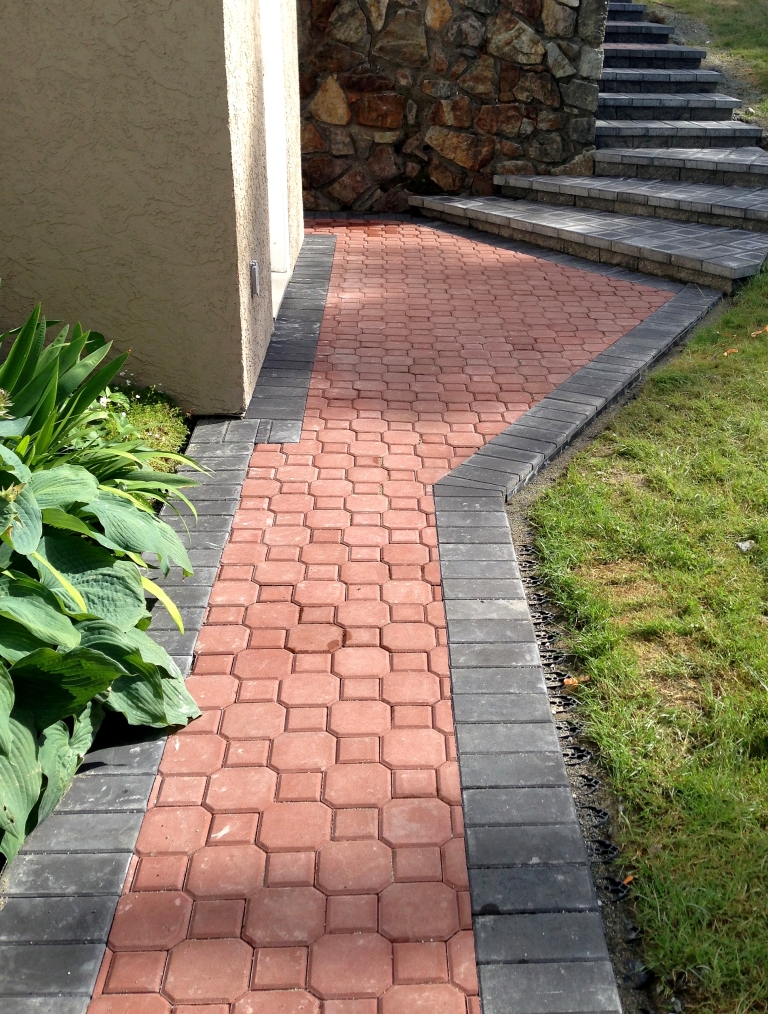 If you'd like to learn more about the enduring beauty, versatility and durability of interlocking paving stones, we encourage you to contact us in Victoria BC for a free estimate (250-889-6655).