Does Your Backyard Patio Embarrass You In Front Of Family And Friends?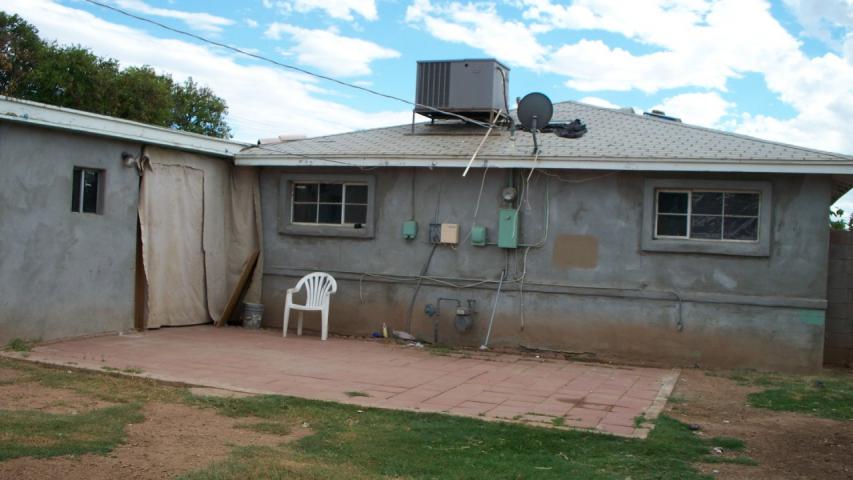 It shouldn't.
Your patio is the heart and soul of your outdoor lifestyle. It's where you meet with friends, enjoy a meal with your family, or savour your morning coffee.  It's also the focal point of your landscape, and it takes a thoughtful, unique design to truly bring your backyard to life.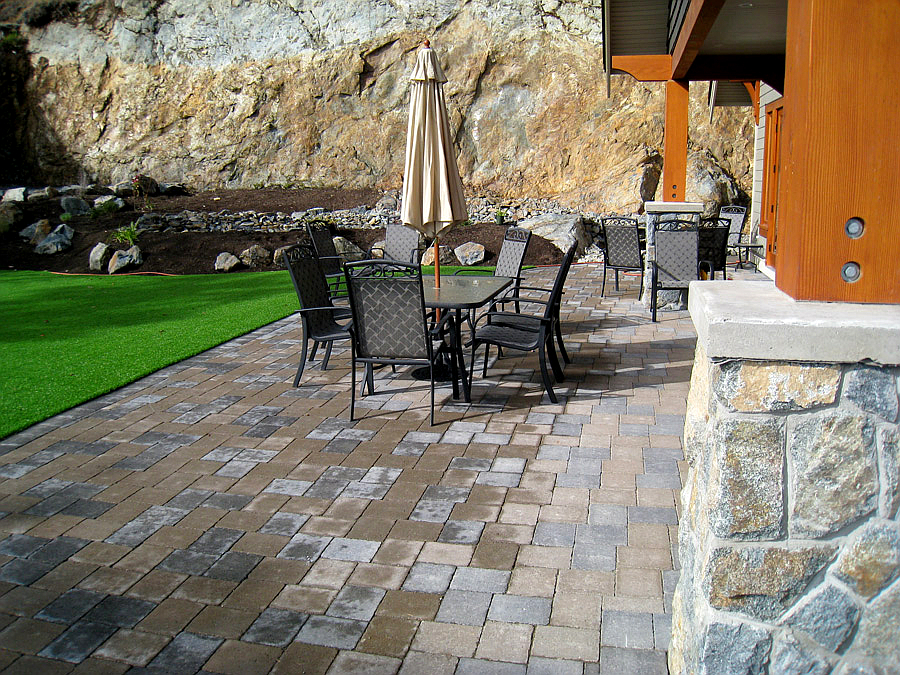 Like being on Extreme Makeover: Home Edition
"Coming home from work each day to see the transformation of our backyard was like being on the TV show Extreme Makeover. Now that the paver patio and new landscaping is done, we are loving our summer at home." -S. Pope
Here in Victoria, we're lucky to be able to enjoy our patios year round. Sure, it can get a little wet, but it's nothing a high-quality stone patio can't handle.
Interlocking brick patio pavers offer the ultimate in beauty, versatility and durability. In addition to performing flawlessly in any season, interlocking patio bricks are low maintenance and attractive, are an affordable alternative to concrete, and are an excellent long-term investment for any backyard. They come in a wide range of colours, shapes and textures that not only provide much-needed functionality in your outdoor area, but also complement and enhance the surrounding architecture and landscape.
If you need help polishing your vision or don't know where to start, don't worry. That's why we're here. We're committed to detail and craftsmanship with every patio paver installation, and are passionate about architectural landscape design. Our talented designer will show you past projects and give you unique, thoughtful inspiration. Together, you'll uncover a show stopping style that suits not only your backyard, but also your needs, your wants and your budget.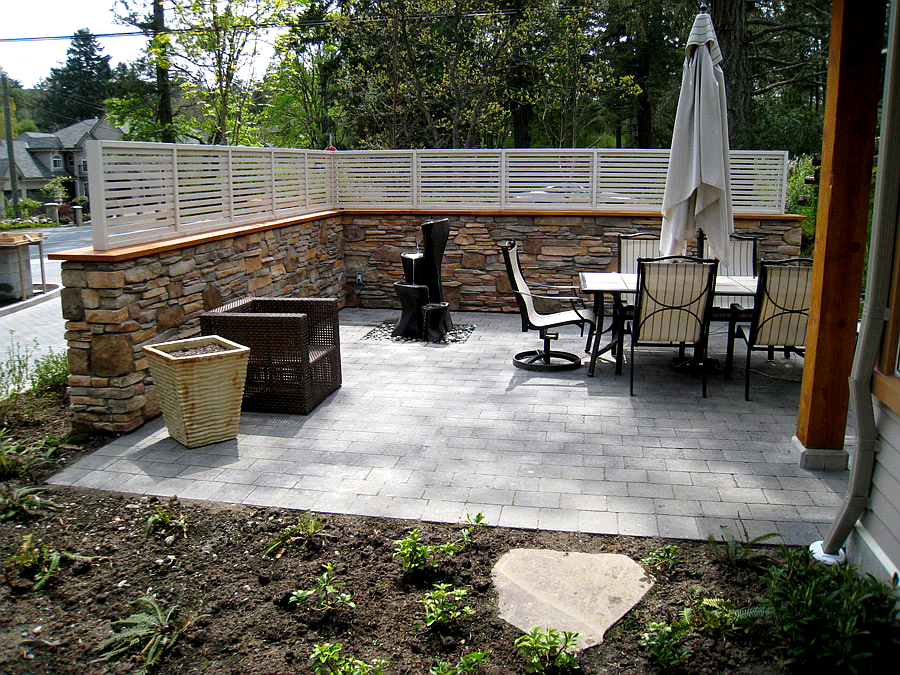 Why Rooster Brick?
"Dallas and his crew did an exceptional job and transformed our property into something spectacular" -S. Long
Here at Rooster Brick, we want nothing more than to transform your home and enrich your outdoor lifestyle. We specialize in interlocking brick paving stone systems and have years of experience in installing and designing custom patio pavers that boost your property value and provide you with years of enjoyment. We only manage a few projects at a time to ensure you receive the highest quality work and the full attention of our highly creative and technical staff.
We're ICPI (Interlocking Concrete Pavement Institute) certified in bricklaying and AquaPave installation, and only use the highest quality materials. All of our interlocking patio pavers are made right here in British Columbia and are manufactured with a special finish that ensures lasting beauty and protects your investment for many years to come.
Whether you're looking for a peaceful retreat, an extension of your living space, or an inviting spot where friends and family can gather, Rooster Brick can make your dream patio a reality.
If you'd like to learn more about the enduring beauty, versatility and durability of interlocking patio pavers, we encourage you to contact us in Victoria BC for a free estimate (250-889-6655).