Interlocking brick steps tie together your driveway, patio, and walkways over varying landscapes.
There's no need to hire a carpenter to build wood steps, or forming required for concrete steps.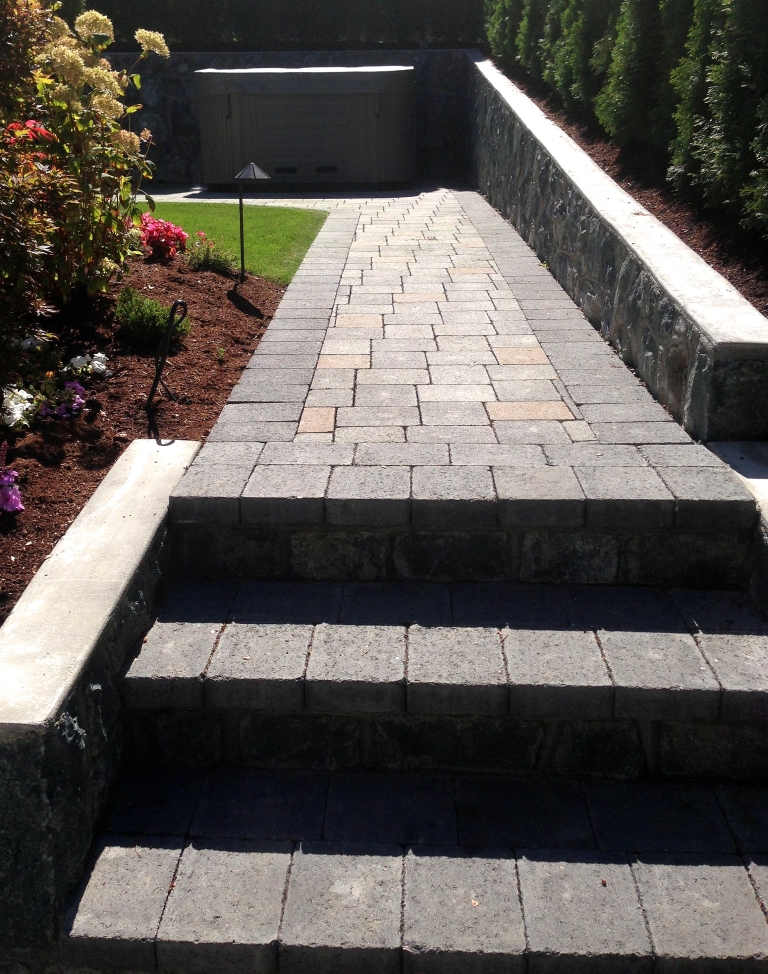 Rooster Brick can custom design and install your brick staircase during your driveway, patio, or walkway project.
Why Rooster Brick?
"The results were beyond our expectations." – G. Richards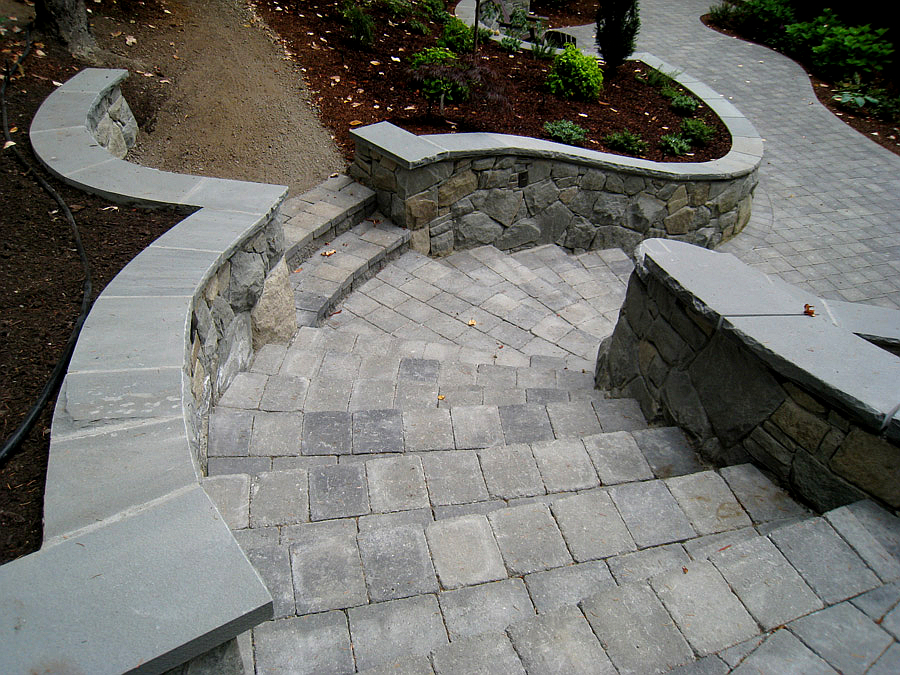 Here at Rooster Brick, we want nothing more than to transform your home and enrich your outdoor lifestyle. We specialize in interlocking brick paving stone systems and have years of experience in installing and designing custom patio pavers that boost your property value and provide you with years of enjoyment. We only manage a few projects at a time to ensure you receive the highest quality work and the full attention of our highly creative and technical staff.
We're ICPI (Interlocking Concrete Pavement Institute) certified in bricklaying and AquaPave installation, and only use the highest quality materials. All of our interlocking patio pavers are made right here in British Columbia and are manufactured with a special finish that ensures lasting beauty and protects your investment for many years to come.
Whether you're looking for a peaceful retreat, an extension of your living space, or an inviting spot where friends and family can gather, Rooster Brick can make your dream patio a reality.
If you'd like to learn more about the enduring beauty, versatility and durability of interlocking patio pavers, we encourage you to visit our website or contact us in Victoria BC for a free estimate (250-889-6655).